Amazon recently announced the launch of its very own directory of hand-picked advertising agencies who have made a name for themselves in the e-commerce realm and excel at brand growth strategies on Amazon.com.
And not to toot our own horn, but we're in it.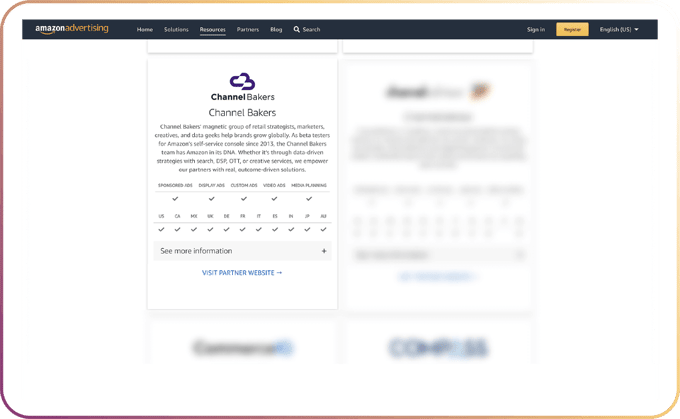 Amazon's new Find-a-Partner Directory acts as a matchmaker for brands to find agencies with exceptional capabilities of planning, developing creative content, executing strategy, or optimizing campaigns.
It's like Tinder, but with less cheezy pick-up lines and more friendly neighborhood agencies here to help brands succeed on Amazon.
The find-a-partner directory provides two options for brands to choose from – Managed-Service Providers and Tool Providers.
Each category is dedicated to the specific needs of brands, from an all-inclusive approach to Amazon content through an agency or to find the right analytics tools.
As we strive to help innovate new tactics that demonstrate consistent performance that over-indexes the average on the advertising side, we also dedicate a branch of our agency to crafting the best content curated to Amazon's diverse audiences. Our Amazon-acclaimed case study highlights the need for brand identity on Amazon's platform.
If you're interested in learning more about the directory, or our certified services, check out the Find-a-Partner Directory here.
In the meantime, we'll be celebrating and excited to meet new partners!