In a move to help brands promote their products more strategically, Amazon has updated the Sponsored Brands ads console (formally known as Headline Search Ads) with the advantage of using negative keywords.
Negative keywords are a critical element for brands that utilize Sponsored Ads search placements to prevent their products from being advertised on search results pages (SERP) generated by shopper keywords that are not relevant to their products.
To put the function of negative keywords simply, ads for Purina dog food would not appear on search result pages for shoppers who search for pet bowls on Amazon when the word "Purina" is negatived for the campaign.
The update acts as a vehicle for brands to drive more traffic to ads related to shopper searches in addition to helping shoppers find exactly what they're searching for.
With a keen eye for granular data, Channel Bakers Director and e-commerce advertising data wizard Tyler Speer enthusiastically tells us that the new update "affords advertisers the ability to identify truly incremental value for their brand."
Sponsored Brands ads also have the power to leverage branded content with call-to-actions and direct traffic to Brand Stores that open up the shopper to a dedicated page of products made by the brands they love.
"Negative targeting within Sponsored Brands allows for an added element of control over the audience that is exposed to the ads without sacrificing missed opportunities of new keywords that may start suddenly trending."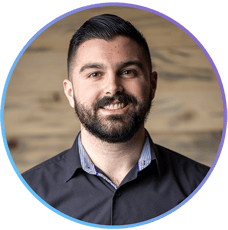 We'll give you the low-down for why brands are eager to jump on this new console update:
More surgical Sponsored Brands placements
More control over which SERPs Sponsored Brand ads appear on
More crucial granular data on CTR, impressions, and conversion rates
A deeper understanding of Amazon shopper behavior
Our team of leading Amazon advertising experts can help your brand take full advantage of the new Sponsored Brands update!