[Read Time: 4 Minutes]
2020 was the year of digital advertising. But among all the shifts in advertising this year, Retail became the largest digital ad spending vertical.
From a brand perspective, we've seen Amazon expand a number of ways that allow us to reach shoppers on and off Amazon throughout 2020. There have been multiple updates per month across Sponsored Ads and the DSP console.
And even though there are way too many updates to mention, here are some of the most noteworthy changes that can make a positive impact on your business moving forward.
International Advertising Moves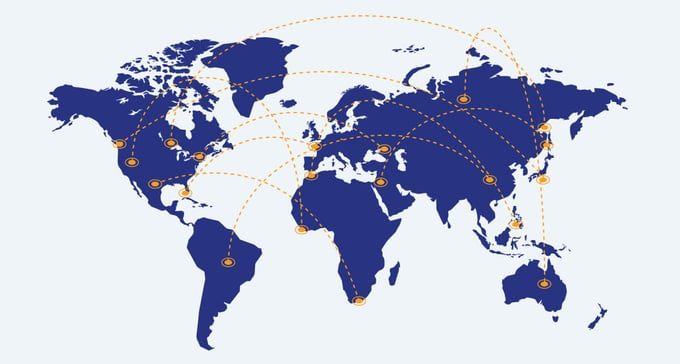 Many brands have long been wanting to expand their advertising to the other regions around the world that their brand sells in.
At the same time, Amazon was also focused on expanding their advertising capabilities around the world in order to help brands reach more international audiences. From translation options to FireTV in new regions, here are some of the global updates they initiated in 2020.
Sponsored Brands gained a translation option for campaigns
Amazon Advertising launched in Brazil and the Netherlands, including Sponsored Display
Sponsored Ads and Stores launched in the United Arab Emirates (UAE)
Sponsored Products, Sponsored Brands, and Stores launched in the Kingdom of Saudi Arabia
Amazon Attribution (beta) launched in Canada and Europe for better reporting and data analytics from social ads
Sponsored Products product targeting launched in Canada and Australia
Fire TV now offers two new ad products in Canada: Home Inline Banner and Sponsored Tiles
Amazon Advertising Platforms
The world of advertising was shaken up this past year, but that just meant it had to adapt. Digital advertising is the medium that saw the largest impact and innovation during the pandemic. Here are some of the biggest changes that Amazon made to its digital advertising platforms.
Sponsored Brands Video became available in the US, helping your ads stand out on mobile and desktop (which has quickly proven to be the #1 placement for best click through rate performance)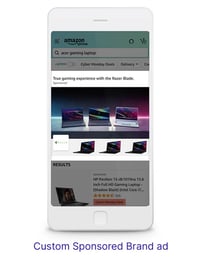 2. With ⅔ of Brand Store visits coming through a mobile device, Amazon built a Custom Mobile Layout option to edit stores specifically for mobile
3. Ad groups are available for vendors now to organize and manage Sponsored Products ads within a campaign (used to just be for sellers)
4. Sponsored Brands ads will now feature deal messaging and badges, without having to create deal-specific headlines or campaigns
5. Sponsored Brands creative like image, logo, and headlines finally became editable after a campaign is live (thanks Amazon this was a big one!)
6. Sponsored Brands has doubled the image size on mobile
7. Brand Stores now allows for tall images as an option, which can bring about a 13% increase in click-through rate (CTR)
8. Amazon Advertisers can now reach up to 50M monthly active users on Fire TV
9. Amazon provided a video builder for brands to streamline video ad creation with minimal inputs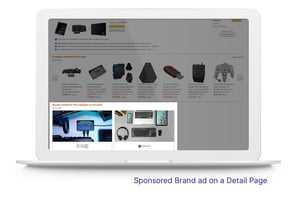 10. Sponsored Brands ads are now available on Detail Pages
11. Amazon released "Store Versions" so you can create seasonal offerings and switch them back to the default store once the deal is over
12. With Amazon DSP, you can now build audiences based on content streamed on Prime Video
13. The Amazon Attribution Beta now made Bulk operations available for Google and Facebook ads to edit campaigns faster
14. Contextual targeting is now improved with Amazon DSP as Amazon worked closer with 3rd party data sources like Oracle Data Cloud
Something HUGE to pay attention to in 2021
Apple has announced that they plan to kill the IDFA (Identifier for Advertisers) through an iOS14 update. What this means to you as a brand is going to vary, but it will be centered around the ability to keep your advertising relevant to the audience you are aiming to reach.
This post on Facebook Advertising's website has a lot more to say about the impact iOS14 can have on your advertising. You can expect that we'll be talking a lot about this very hot topic in 2021!
To Wrap Up
Whether you're an advertiser looking for the biggest updates, the best practices, or just looking for opportunities to maximize your spend efficiency, we hope this recap brought you some insight and inspiration for the year ahead.
If you want to learn more about how these Amazon innovations can be leveraged to #GrowTheDough for your products, please don't hesitate to contact our team at: growthedough@channelbakers.com and bookmark our blog page for more real-time updates.