Video is becoming more integral to the eCommerce shopping experience and we at Channel Bakers have been leveraging Sponsored Brands Video to great success. A recent statistic even indicates that 68% of customers would rather learn about a product or service by way of video.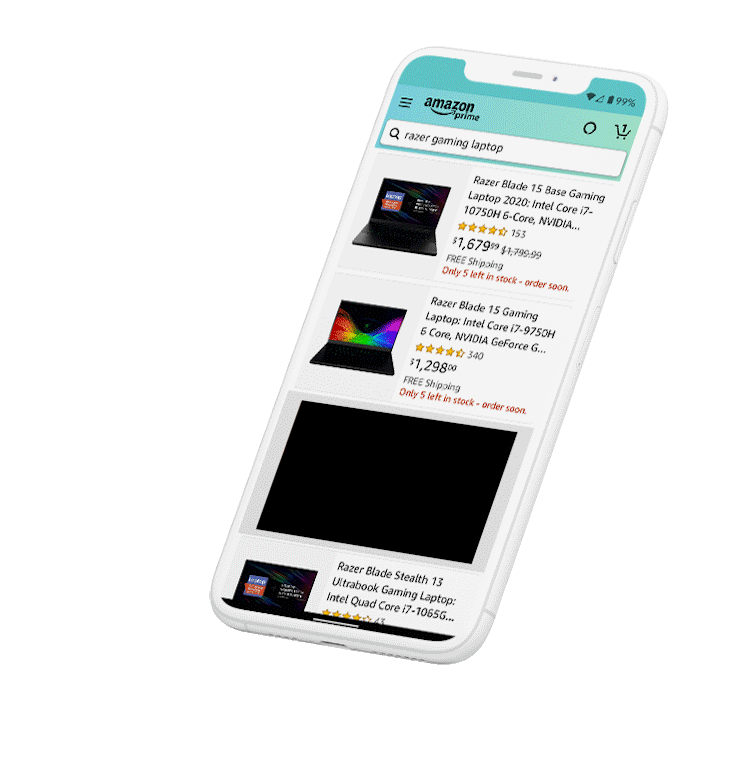 Video is also increasingly more popular with advertisers. The thought is that video, as a medium, creates deeper engagement with consumers allowing for stronger, quicker connection with your brand than traditional media like static banners and landing pages. We see this from the number of advertisers engaging in video. As eMarketer reports, "In 2020, we expect to see digital video ad spend grow 15.0%, accounting for £3.72 billion ($4.75 billion) and more than half of display for the first time—52.8% in fact [of all digital ad spending]."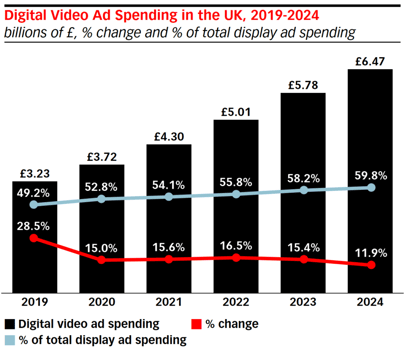 Amazon's Innovative Advertising
With Amazon as the largest eCommerce Retailer in 2019 in Europe, they've continued to release products and services that help brands and advertisers reach their audiences in new ways.
Amazon has taken a front seat role when it comes to engaging consumers by pushing video across multiple ad formats. The landscape of Amazon ads allows for video formats to be engaged with at nearly every stage of the consumer decision-making process.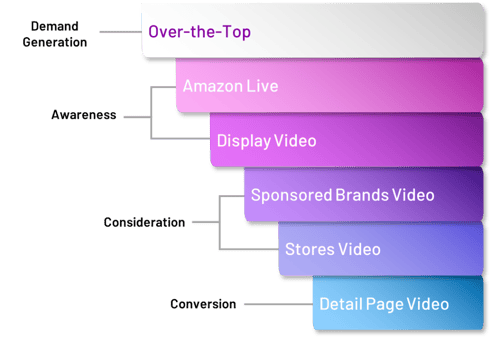 Amazon OTT allows advertisers to directly connect with shoppers in their homes. By engaging viewers through VOD apps and Prime Video, you can create awareness before the consumer need is realized.
As shoppers browse the internet searching for information, marketers are spending more on Video Display Ads to break from traditional static creative and increase shopper engagement. And on Amazon's website, we see video integration taking the form of Amazon Live, video uploads on detail pages, and Stores hosting video.
With the launch of Sponsored Brands Video, Amazon Search advertising is adding an exciting new form of media to the mix!
Welcome to Sponsored Brands Video
Amazon first released Sponsored Brands Video (sometimes referred to as Video in Sponsored Brands or Video in Search…creative spinoffs, we know) in the United States in 2019. This advertising product allows for brands to leverage keyword targets to engage consumers with video content on a cost per click basis.
For advertisers looking to create awareness of your brand, this video placement on Amazon provides the extremely advantageous option of leveraging pay per click as opposed to cost per mille (CPM).
For one Consumer Electronics manufacturer, Channel Bakers leveraged Sponsored Brands Video over the summer to create a deeper engagement with shoppers and increase the run rate of existing inventory.
In June, our core computer ASIN, which was a +$700 convertible laptop, showed returns of 6:1 and a cost-per-click (CPC) of $3.47. Sponsored Brands Video was integrated the first week of July, and by the end of the month, that ASIN showed a 12:1 return with a decreasing CPC of $2.68. Through optimization, August results for a single ASIN leveraging Sponsored Brands Video showed returns of 32:1 and a CPC of $1.98, highlighting efficiency and profitability.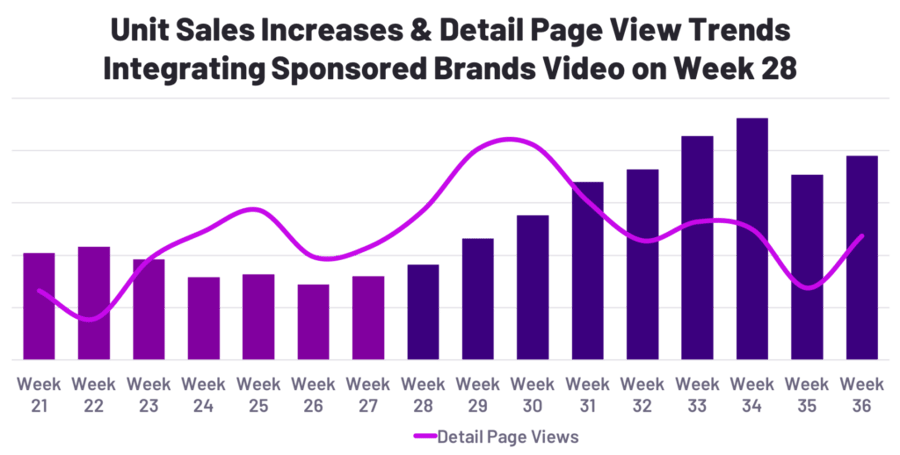 We see multiple CPG brands leveraging Sponsored Brands Video to drive non-branded search engagement, targeting shoppers that are in the Discovery or Consideration phase of their shopping journey. One notable example is the below pet food brand that leveraged Sponsored Brand Video to showcase the light, fun-loving nature of their brand. This piece created a unique experience for shoppers that stopped them mid-scroll, or as we like to call it "Scroll stopping creative."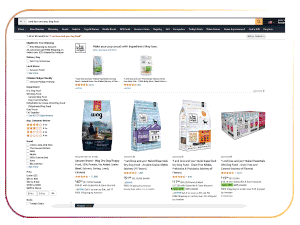 With holiday advertisers and competition constantly increasing, Sponsored Brands Video will be critical to a well-rounded Search advertising strategy this year on Amazon. Not only does Sponsored Brands Video allow for you to layer in clear visual elements that align with your brand, but it also allows you to link to your PDP so you can track sales conversion for the deals that you may be running this holiday.
If you have yet to explore how to leverage Sponsored Brands Video on Amazon, please connect with us for Jumpstarting your Sponsored Brands Video, where we can discuss how to turn on Sponsored Brands Video, best practices for creating video, and how Channel Bakers can help build video and optimize this.
GET IN TOUCH