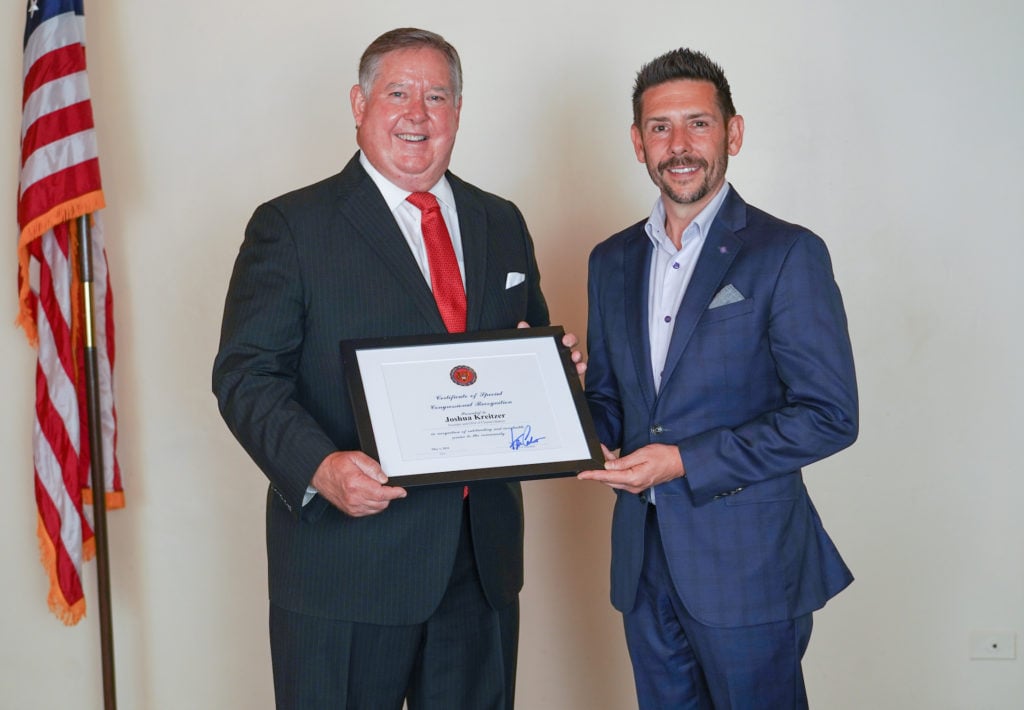 Corona, CA – June 7, 2021 – Channel Bakers Founder and CEO, Joshua Kreitzer, has been awarded special Congressional recognition for outstanding and invaluable service to the community by U.S. Congressman Ken Calvert (CA-42) at a recent ceremony at the District office in Corona, Calif.
"It is an honor to receive this recognition from Congressman Calvert," said Kreitzer. Channel Bakers' CEO founded the company in 2015 with the hunch that not just Amazon but digital retail media would grow to compete with Google search. The rest is history.
As an eCommerce and Retail Media agency, Channel Bakers more than doubled its local employee base in 2020 by adding more than 75 jobs at its Southern California headquarters. The agency also expanded its creative department, grew its HR department (better known as the People & Culture team), and added a full-service video production team.
Throughout its history, Channel Bakers has partnered with Together We Rise, a non-profit organization that supports foster children and their families. In 2019, Channel Bakers and Together We Rise partnered to bring 300 foster siblings together for a fun-filled day at Disneyland to create life-long memories.
Kreitzer also stated, "Throughout our tremendous growth, we have focused on creating a culture at Channel Bakers that inspires our 200+ employees around the world to focus on helping others. Partnering with Together We Rise gives us the opportunity to put our core values to practice by giving back to children in need."
It's the spirit of growth and improvement that guides Joshua and his team's work every day, both in business and the community.
We are so honored to receive this Congressional recognition. It's moments like these that recenter our thinking and remind us that Channel Bakers' mission is a worthy calling. If you'd like to learn more about our company's values or our work in the Orange County community, check out our Culture and Community page.