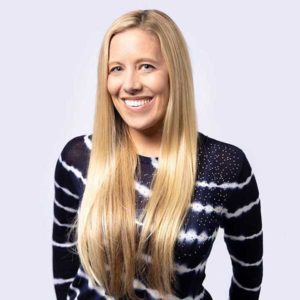 ANAHEIM…Global advertising and marketing agency Channel Bakers has named Sarah LaVallee as Vice President of Client Success, announced Joshua Kreitzer, Founder and CEO. In this new role, LaVallee will provide added depth to Channel Bakers' senior leadership team and support its expanding client roster.
"Sarah is an experienced eCommerce leader who has established a career building iconic brands from the ground up," said Kreitzer. "We are excited to welcome her to our growing team and put her proven success strategies to work for our clients."
For over a decade, LaVallee has proudly offered her innate sense of professional storytelling, her well-proven brand-building expertise, and her comprehensive grasp of the eCommerce playbook, to legacy and challenger brands eager to scale their businesses efficiently and profitably online. In addition to her rock-solid credentials as a thought leader in her industry, Sarah's insights have earned publication in the book, Amazon for CMOs by Kiri Masters and Mark Power, which was named "One of the best Retail books of all time" by BookAuthority. She has also contributed her wealth of knowledge to articles on Forbes.com, and has been featured on blogs, podcasts, panels, summits, and webinars across the country.
Prior to joining Channel Bakers, LaVallee held senior leadership roles implementing highly profitable eCommerce channels for a variety of challenger brands in the consumer packaged goods space. Most recently, she was Vice President of eCommerce for Wandering Bear Coffee. A New York native, LaVallee graduated from Western Connecticut State University.
Sarah lives in Hudson Valley, NY with her husband, son, and rescue pets. When she isn't leading the charge in eCommerce and brand-building for brands around the world, she enjoys cooking, eating, being outdoors, and kicking back with a good jigsaw puzzle.
Channel Bakers provides turnkey e-commerce solutions, advertising and marketing consulting fueled by analytics to optimize their strategies. The agency has differentiated itself by combining traditional storytelling with technological innovation. Its campaigns range from apparel, consumer packaged goods, over-the-counter drugs, automotive, and electronics, to financial, insurance, education and more.
Photo: KCOMM