With close to $12 billion in sales in 2022, Amazon's Prime Day is THE biggest two-day online shopping event in the world.
Our Channel Bakers team has put together some quick tips to help brand owners prepare for Prime Day 2023. The tips span eCommerce, Creative, Advertising and Social Media.
Dig Deeper: Be on the look out for our upcoming webinar that will cover what to do Before, During and After Prime Day.
6 Tips to Get MORE Out of Prime Day in 2023
1. Focus on Content
One way to ensure you are retail ready for Prime Day is to ensure you are optimizing your detail pages for maximum conversion. Executing A+ content has better chances of conversion. This means creating lifts in organic rates and advertising impressions by leveraging Amazon's search data to optimize -
Product titles

Featured bullet points

Backend keywords (metadata)

Enhanced image galleries

Premium A+ content
Related Read:
The Why, What & How of Enhanced Image Galleries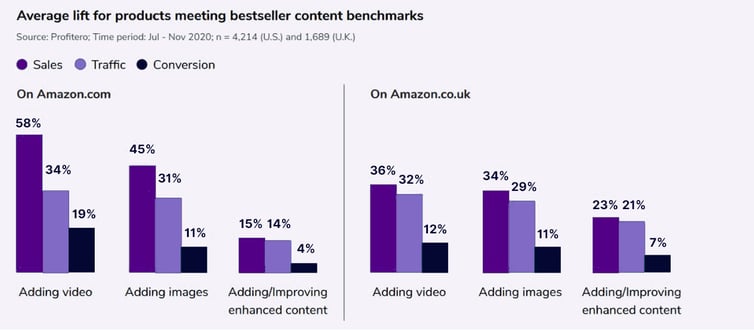 Takeaway: Data shows that 56% of brands lead with just plain copy. This has proven to have a negative impact on their sales. Don't throw money down the drain! Adding video, product images and enhanced content helps in meeting Amazon's bestseller content benchmarks. With minimal effort you can achieve high returns. Adding a video and images has shown to increase lift by 19% and 11% respectively.
Lastly, before approaching Prime Day, begin engaging with your customers. Identify which products were well received and which ones incited negative reviews. Your content clean up before Prime Day will ensure that the end-point customer will have more information on your products and thus, have an educated shopping experience. Brands in turn, can use this database of customer reviews to get ideas for what needs to be improved on their detail pages.
2. Be Ready With Inventory Stock Pile
Be ready…with your lock, stock and inventory. Just as Amazon begins preparation for Prime Day, they would indicate to all vendor central and seller central partners to be ready with their inventory. It is imperative that brands adhere to those timelines to ensure that your inventory game is top-notch and you have stocked up sufficiently. In Amazon's words, "Inventory is an investment" and "Product stock on hand is a business asset."
It is crucial that you check your inventory levels well before Prime Day and ensure you have enough to meet the sales surge on Prime Day. Remember, brands who play it right with inventory levels might be able to sell twice the inventory during one Lightning Deal on Prime Day.
Good To Know: In 2022, household essentials along with health & beauty products were the top US product categories on Prime Day. Is your product among the top 10 product categories this year?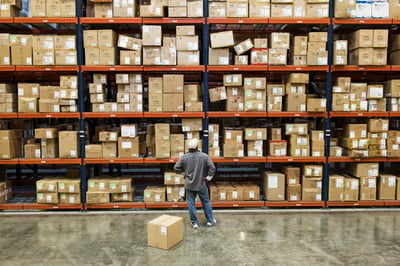 Running out of inventory should be the last thing to happen for a successful Amazon seller.
Apart from steep penalties for fluctuating stocks from Amazon, trying to make up lost sales and ad revenue is like climbing the mountain backwards. The inability to recover from a stockout has a significant impact on your bottom line.
Assessing past Prime Day performances, analyzing competition and evaluating your top-selling products will help in forecasting your inventory levels correctly. Stocking up sufficiently while also running competitive deals can help win Amazon Prime Day AND help increase your product's average run rate ​​during Prime Day. This also means a successful run for the rest of the month and remainder of the year.
Competitor Analysis
Don't plan your Prime Day strategy in a vacuum. Identifying which products to sell and how much to discount is one of the most important decisions brands have to make when planning Prime Day strategy. You may have many successful products on your digital shelf but figuring out which ones to showcase AND how much to discount for Prime day may be a challenge. One approach is to thoroughly research your competition. Knowing what your competitors are selling, which of their products are hero SKUs or overstock SKUs and anticipating their moves will help you determine your sale percentage discount.

Study your competition's Black Friday and Cyber Monday deals from the previous year in order to establish your own digital shelf according to those sales numbers.

Channel Baker's Tip: Brands can look at competitor's pricing history on the Keepa widget or Camelcamelcamel. Alternatively, look for products that competitors are promoting frequently, throughout the year. If a product is being constantly promoted throughout the year there's a high chance that product will be offered on Prime Day.
Did You Know? At Channel Bakers, our Account Managers are on top of their game with readily available data by monitoring competitors' Prime Day deals on a daily basis. Not only does this help with competitor analysis but can also forecast your inventory and consequent sales when planning for Black Friday, Cyber Monday and even a possible "Prime Day 2".
3. Mobilize Social Media
Social media today is the single most powerful vehicle to disseminate information to your buyers. If you don't already own your social media handles, be sure to get them set up now and start using them well before Prime Day rolls around. There's a lot you can do with social media that can't be done with Amazon's advertising.
Social media lets you communicate with your audience en masse. It is the best way to let them know where to look on Prime Day. Before Prime Day, utilize engaging content and lifestyle images to hype up your popular ASINs and highlight your hero deals.
Channel Baker's Tip: Create engaging posts with enhanced images and a Call-to-Action (CTA) that leads to your Prime Day promotion. All your Prime Day deals can be highlighted with creative content and an effective CTA.
If you have access to a good influencer network, use promo codes and affiliate networks to boost performance during Prime Day. This will cut through the noise and let your loyal customers find your product in a short span of Prime Day time.
If you are directing traffic to Amazon from your social account, be sure to use Amazon attribution. Amazon attribution allows you to track your sales from social media and may even be a cost effective ad strategy for you as Amazon search CPCs typically rise during the Prime Day period.

4. Leverage Your Own Dot Com
Before Amazon's Prime Day, it is important to do some housekeeping on your own brand website. Take the time to clean up the ASINs you plan to feature on Prime Day. You want a consistent brand voice and message across all channels for the products you plan to feature on Prime Day.
Begin by offering similar deals on your own website and teasing out a preview of things to come. This will not only build up organic traffic to your pages but also help with recall value for your loyal customers. This comes in handy when you want to drum up excitement for your Prime Day ASINs BEFORE Prime Day arrives.
Channel Baker's Tip: An effective way to highlight your Prime Day deals is to create a homepage banner above the fold on your website. This not only grabs attention but also helps with recall value when loyal customers see your deal on Prime Day.
The role your own website plays on your Prime Day strategy cannot be overemphasized. It offers a higher margin than Amazon's product pages and showcasing your bestsellers and leveraging the customer data therein, will boost your overall plan for Amazon Prime Days.

5. Use Tech Analysis
"You cannot manage what you cannot measure". While Peter Drucker didn't say this for Prime Day, it is certainly relevant. Being able to measure and report historical data, product performance and demographic relevance plays a crucial role in high Amazon Prime Day sales.
In fact, successful tech tactics support your Prime Day strategy during the entire Prime Day lifecycle. Before Prime Day, sellers need to know which of their products has been performing the best or weakness and with what target audience. During Prime Day, sellers must ensure their deals go live and their content is not reverted. And after Prime Day, every seller should do a post-mortem and analyze their strategy.
These assessments can be made with the help of specialized reports and SAAS offerings conveniently generated by Channel Bakers' tech teams.
Learn More: Want to transform your Amazon campaigns through the power of first-party data? See how Channel Bakers can use Amazon Marketing Cloud (AMC) to bring clarity and action to your burning marketing questions.
6. The Last Word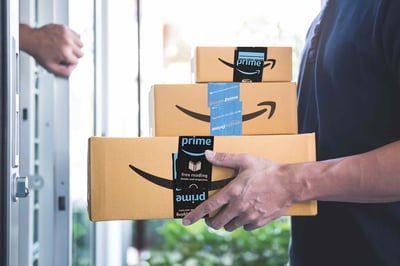 For an Amazon seller, Prime Day is like Christmas coming early. Play right and you can have the best present ever! But to play right, you have to cleverly plan your inventory, effectively communicate with your buyers and know how to leverage social media to your advantage. With some help from Channel Bakers and its team of Prime Day experts, you can be sure to boost your sales on Prime Day 2023 …and the rest of the year!